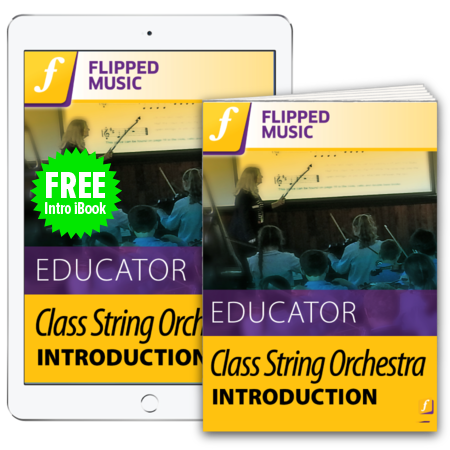 Class String Orchestra Beginners
Create an end-of-term concert they'll never forget.
Flipped Classroom String Orchestra is a complete set of teaching resources designed to help teachers assemble, teach and direct a complete orchestra in the classroom.
While students work through the Flipped Strings Level 1 Students Books books, the corresponding Classroom Orchestra books give you ready-made lessons to help guide their learning.
As they practice and progress your classroom becomes more than a teaching place. It becomes a rehearsal space, a venue to refine skills, to motivate, to bring instruments together, and play beautiful music.
When they're ready to extend their skills, you can move on to the Flipped Ensemble Packs.
Dive in for free! Check out the Introductory Volume today.