The Music School that fits in your pocket.
Feel the joy of making real music
Start your young student's musical journey on the right note with Flipped Music. a method that's supportive, inclusive and learn to play real music at their own pace.
Flipped Music books and iBooks combine proven teaching methods with sound and video technology that give young musicians the clear instruction they need to take control of their own learning.


Flipped Music integrates seamlessly with school-based classical music programs. Or you can use it at home to Or you can use it in your home
Learning your favourite string instrument just got a whole lot easier – and more fun!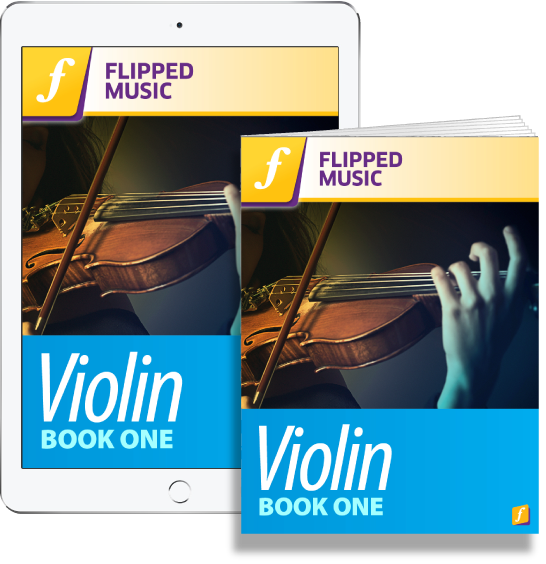 "These books are extremely well thought out and contain everything students need to learn music at home – even if their parents can't play a note!"
Belinda, Strings teacher, QLD
Visit the iBook store to buy now or preview FREE
Educator Series - Class String Orchestra
Video and audio at your fingertips
Built-in to Apple iBook, and QR codes in the hardcopy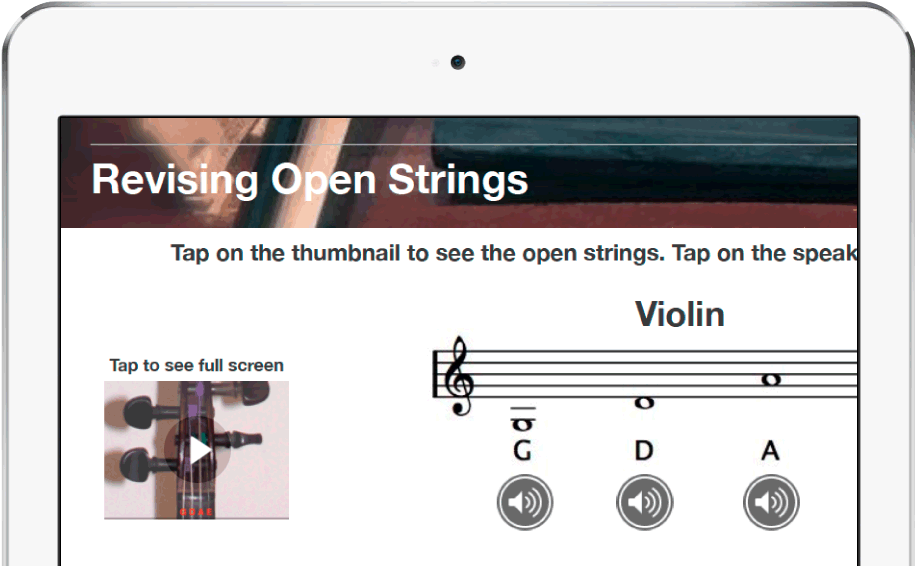 Expert implementation right across your organisation
What if I told you ...
that with an iPad, a projector and a single speaker, you could be conducting your own orchestra in just weeks?
It may sound impossible, but schools in Australia are already using the Flipped Music Classroom Orchestra system to deliver amazing music programs on a minimal budget.
With complete resources for both teachers and students ready to use "out of the box", the Flipped system can save your teaching team hundreds of hours in creating course content.
Could your school use a low-cost, high-impact teaching tool that meets essential learning outcomes and also inspires students to play to their full musical potential?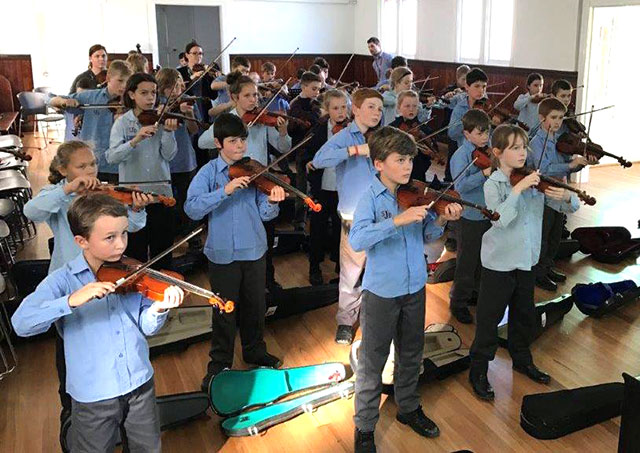 "The Flipped Strings day was probably the best day at school ever. All the students had a BLAST. We were all learning very quickly."
Marshall, Primary School Student
"All the children were excited and engaged across the entire day, whether it was the first time they'd picked up an instrument or an opportunity to try something new."
Aaron, School Principal
"The Flipped Strings program made me want to learn the violin. It was very fun and musical. The violin teacher was very nice and helped a lot. I loved it heaps"
Henri, Primary School Student