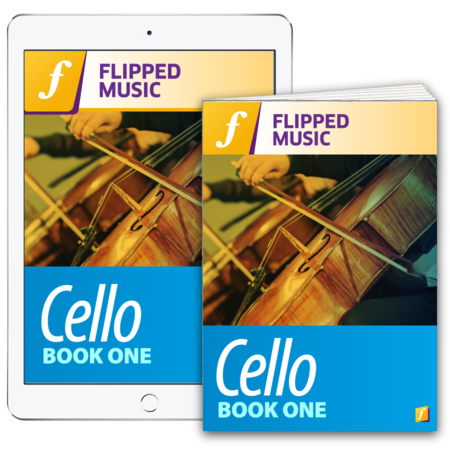 Cello Books & eBooks
Start your Cello journey on the right note!
Flipped Cello is designed to help beginner students develop skills at their own pace and in a logical order. Fun and engaging lessons guide students through the fundamentals of correct posture and playing technique, with video and sound widgets to see and hear exactly what they should be playing.
We then apply those skills in a meaningful way – by playing simple arrangements of classical pieces over real instrumental backing tracks. There's no better way to stay motivated and love the cello.
Flipped Music books feature:
Conservatorium-quality instruction in your own home
Aligns with key curriculum outcomes
Works seamlessly with school music programmes
Choose from iBook, PDF or printed book.
"I was struggling in my music class, but since I started using the book at home I can practice any time. I feel heaps more confident even after two weeks."
- Grace